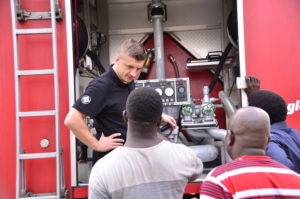 Request for Industrial Workers Training and Recruitment
As a corporate organization, you can enroll to train employees and field workers to take on various training courses and hire them upon request. Click here to see how we trained NPDC fire fighters in July 2018.
To get the best engineers from the Industry, we setup training and recruitment engagements with the project in view. There is no one size fits all industry so we prepared packages that can be customized for you. Fill the form to request for training and recruitment and get the best hands ready for your project.